Live streaming video is growing in popularity. Facebook, Instagram, and Twitter (and now TikTok) offer live streaming options for users and brands. In fact, in 2017 over 20% of all videos on Facebook were live videos. And while the idea of being "live" on the internet may be daunting to you, there are some statistics that highlight the benefits:
80% prefer live video to reading a blog.
82% of viewers prefer live streaming video to social media posts.
87% of audiences want behind-the-scenes access.
Video on social media produces 1,200% more shares than text and images combined.
Companies using video experience 41% more web traffic from search engines.
Live videos experience greater reach and engagement than pre-recorded video.
When It's Live, Anything Can Happen
Simply put, it takes guts to do a live stream. In general, marketers are planners, and we are very concerned with ensuring our brand comes across as intended. The idea of going live allows uncertainty to enter the equation. What if something goes wrong? What if the person on screen freezes or says something bad? What if the comments are negative and get out of control?
Those concerns are all valid and precisely the reason why live video is so popular and enjoys a higher engagement rate. Consumers crave authenticity. They want to see behind-the-scenes. They want to feel like an insider and will reward that feeling with shares, likes, conversions, and loyalty.
The Difference Between Facebook Live, Instagram Live, and Periscope
Most people know that Facebook owns Instagram, so you may think that they both handle live streaming video in the same way, but that is not the case. The same is true for Twitter's live streaming video application, Periscope. Beyond some basic features, the way that Facebook, Instagram, and Periscope handle their live video – and therefore the best practices for them – are very different.
How They Are Similar
Each utilizes notifications (if enabled) to let users know that a brand or individual they follow is going live.
Each show how many are viewing the video in real-time.
Each allows viewers to engage with the video in real-time through comments or emotions (e.g. likes, stars) in a way that the video creator can see and engage within the moment.
How They Differ
Facebook: When you go live most, but not all, of your followers will be notified unless they have turned off their notification setting.
Facebook: If they visit your page during the live video, they'll be able to explore other content and links while still seeing your live video featured at the top of your page.
Facebook: Once your video has ended, you have the option to save it to your Facebook page. This extends its life and allows you to create and share highlights of the video over time and across other platforms.



---

Instagram: Live videos are a part of the Instagram Stories feature and therefore disappear after 24-hours.
Instagram: When you go live, your followers will be notified and your video will be given priority in the "explore" section of the app, which presents a great opportunity to expand your audience.
Instagram: If a user leaves your live video to visit your profile, the live streaming video doesn't continue for them and they have to re-enter the video.
Instagram: You can save your live video to your phone as well as add it to your profile as a highlight.
---
Periscope:

Like Instagram, the live videos last for 24-hours.

Periscope: In-app settings allow you to toggle various elements on/off such as location sharing, comments (including limiting commenting to only people you follow), hearts and whether the video feed shows on your timeline or not.
Periscope: While owned by Twitter, Periscope is a separate app and will prompt non-users to download the app to view your live video.
Live Streaming Video Best Practices
While there are important nuances across Facebook Live, Instagram Live, and Twitter's Periscope, there are some core best practices to shooting live video that is worth reviewing:
Know the goal of your video. Whether you're promoting a product, holding a Q&A around a certain topic, or just keeping your audience engaged, you need to create an outline for your live stream. This doesn't mean that you read from a script, but it will help you stay on track and keep your video well organized. If your video mainly consists of you silently reading the comments, trying to get equipment to work, or thinking-out-loud about what to talk about, then your audience will leave and be less likely to check out your next video.
Promote your live stream in advance. Promote the time, topic, and any CTA or giveaway that you'll be discussing. This is your opportunity to make your case for why people should tune in.
Have a partner behind the camera. The role of the person behind the camera should be to monitor the feed, keep the on-camera talent on schedule, and review the comments for questions. Their responsibility is to keep the entire video as engaging and as seamless as possible.
Plan for engagement. While touched upon in the previous bullet, it's worth stating again. Live video is perfect for audience engagement. You don't have to call out everything everyone says, but rewarding a handful of 'on topic' questions or comments with on-air acknowledgment will go a long way in the eyes of all of your viewers.
Have a plan for how you're going to begin. If your plan is asking someone "are we live?", that's not a great plan. Instead, begin with an icebreaker to get your audience engaged. It could be as simple as asking them where they're from and commenting on a few of the locations or asking where they're joining you from. This is a great way to fill some time and allow your audience to get their notifications and join your video, while also engaging with viewers.
Consider a consistent schedule. We say consider here because if you don't have anything worth talking about, don't go live. However, if you're the type of business that is able to share compelling behind-the-scenes content, tips, or able to hold industry/product Q&A sessions, then it's worth letting your audience know when they can expect you to go live again. This trains your audience to anticipate your content and gives them an opportunity to prep any questions.
Have the right equipment. A dimly lit video with horrible sound is not a good look for your brand. Not only will your audience be less likely to spend time watching, but it leaves an impression that your product, service, or team are of a lesser quality and possibly not worth their time or money. The good news is that it's not expensive to have a decent set-up. Here's a list of audio/video equipment that we like:

Facebook Live Best Practices
Write a compelling headline and video description. Why should someone watch? Set expectations and reinforce those during the video to keep your audience engaged.
Post your video as soon as you've finished broadcasting. This will allow anyone who was late to the broadcast to watch the beginning right away before they move on to something else.
Tag anyone who participated or was discussed in your video. Even if you do this later in the comment section it will help drive views and engagement.
Promote your content or products in the comments section. One of the big misses with live videos is that many do not contain a call-to-action. You've engaged your audience…now what? Start your video prepared to use your comment section to add relevant links to content or products that you mention in your live stream. I want to emphasize the word "prepared" here. Have your comments pre-written and be ready to post them as you make the reference in the video. If you say, I'll post a link in the comments later, few will remember that or look for it.
Cut your final video into smaller clips. Once you've finished your live recording, identify 10, 15, and 30-second clips that you can isolate and use in posts across other platforms. If there was a funny or insightful moment that's worth sharing, it will help drive engagement and the attendance of your next live video.

Instagram Live Best Practices
Repeat your main point. Since there is no replay or rewind on Instagram, remember to recap the main point of your video often, especially if you're going live for a longer period of time. Realize that people probably won't stay for the whole video or will have joined late - make sure they know why you're live.
Leverage the sense of urgency. Users know that Instagram Live videos are temporary, so there's often a quick rush of excitement due to fear of missing out. Ensure you grab your audience's attention right from the start, tell them why they should stick around, and give them a clear call-to-action.
Save your video as a Highlight. Stories Highlights allow you to group old stories together in a new section that sits below your bio.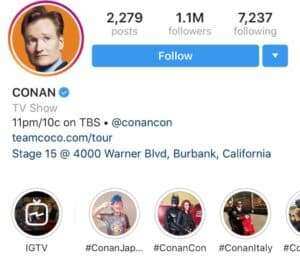 Take advantage of the commenting features. Instagram lets you pin a comment to your video, which means that it will remain at the top. Use this to highlight a positive review that shows up in the comments or a question that you're currently addressing to ensure that your audience can follow along. Additionally, this encourages engagement as viewers will want their comment highlighted as well. Of course, you can also highlight your own comments as a call-to-action.

Periscope Best Practices
Tweet about your live stream ahead of time. And do so often to ensure that your audience sees the post in their feed.
Consider using Periscope Producer. Periscope Producer enables you to stream higher quality broadcasts from external sources and allows you to add graphics, images, and text overlays to your live videos.
Capture attention quickly. Twitter, by nature, is about quick, bite-sized content so if your video doesn't engage users quickly, they'll leave.
Engage with comments after your video. Comments in Periscope also show as tweets in a user's Twitter feed, so this is a great way to continue engaging with your audience after your broadcast is over whether it's by addressing further questions or just acknowledging positive feedback.
Where to Begin
Hopefully, after reading this post you feel more comfortable about live stream videos, but that doesn't necessarily mean that you should do all the things right off the bat.
Our recommendation is that you first consider your existing channels and audience. Which of the three platforms reviewed stands out as the best opportunity for live stream video?
Is your target audience older or younger?
Do you have a clear CTA that you want them to follow next?
Is your content better suited to laptop viewing (longer) or mobile (shorter)?
Does this video lend itself well to future use?
Your analytics will help point you in the right direction regarding the appropriate platform. After that, start with short videos to get a feel for how they are received and make improvements along the way.
Lastly, remember that your audience wants to see authenticity so don't be afraid to be human in front of the camera and have fun with it. If you run into bump along the way, just channel your inner Bill O'Reilly.