5 min read
How to Build and Optimize Your Google My Business Listing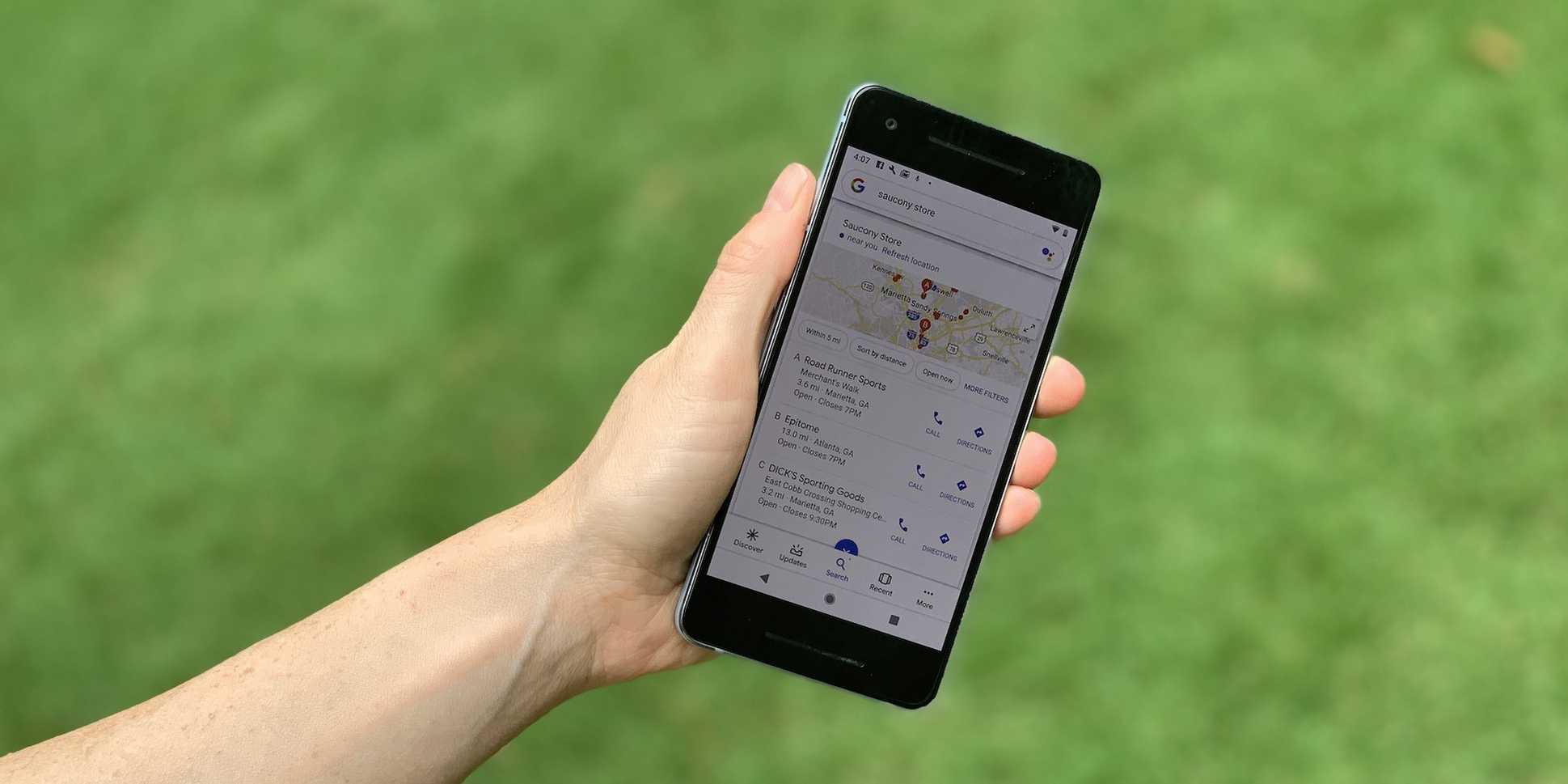 Google My Business tends to fly under the radar a bit in terms of its importance in your digital strategy. However, whether you're a small brand or a large corporation, if you could benefit from improved local search results, it may help to get a better understanding of what Google My Business (GMB) is and some best practices for using it.
What is Google My Business Anyway?
Google My Business helps brands create and manage their business listings, including information like store locations, hours of operation, customer reviews, links to your website and social channels, photos, and more. The next time you search for a business on Google, you may notice these items pop up for the business within the knowledge graph.
While the primary purpose of these listings is to give searchers easy access to actionable and up-to-date information, Google My Business can help brands improve their local SEO by increasing their chances of appearing in Google's local three-pack, local finder, Google maps, and organic rankings in general – ultimately driving more traffic to the brand's website and social media accounts.

How to Claim Your Google My Business Account
The first step is to claim and verify your free Google My Business listing by visiting https://www.google.com/business/. You'll need to log-in with a Google account, so make sure you have one that you're comfortable linking to your business. You can add/change emails later, but it's cleaner if you begin with a Google account in mind.
Add Your Business Name
Once you're logged in, you'll want to add a location. You can also import locations if you have multiple, but for this walkthrough, we'll focus on a single location.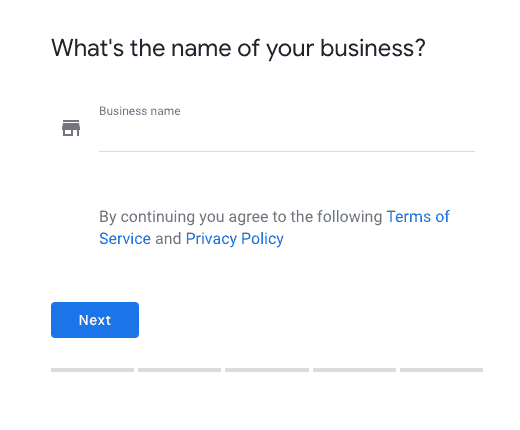 Once you enter your business name, you may find that a Google My Business profile already exists for your business. Unless someone else has claimed your business listing, it's most likely because Google has automatically created a profile for your business using information scraped from the web, but you can still claim it as your own and make adjustments as you see fit.
Select Your Business Category
Once you select your business name, be sure to find the most relevant category for your business. There are many variations to choose from, and you can always change this later if you come across something more appropriate.
Select Your Service Location
The last question during the claim process asks if the business delivers goods or services to customers at their location. Identifying your service area or location is valuable for many companies that operate in a broad service area, away from their physical headquarters or store location.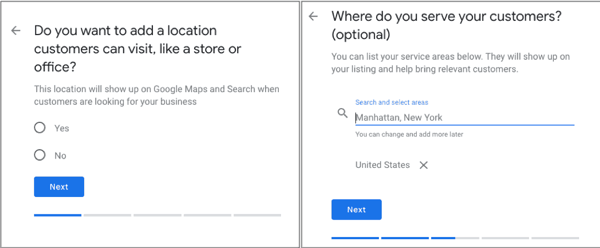 Verify Your Listing
Now that you have submitted your business information, Google will mail a postcard to the business address you provided. The postcard will contain a verification code that you will need to enter online to have your account go live.
Since snail mail is involved, this process does take a few days, but it allows Google to weed out false listings. While you're waiting to be verified, Google won't display your business or its edits, so don't be concerned if you don't see those show up in search results right away.

Add or Edit Your Business Details
While you await verification, you will want to fully complete your profile by filling out all of the information for store hours, website, business descriptions, attributes, photos, and more.
A complete Google My Business profile is essential because Google favors the most relevant information in their local search results.

Google My Business Best Practices
Here are a few best practices to consider when filling out your information:
Upload Quality Photos and Videos
Google search is becoming more visual, and so in addition to uploading your company logo, you'll want to add any additional imagery or video content that features your business, highlights your services, or speaks to the work that you do for clients or customers. Once you're verified and have access to your listing analytics, you may be surprised how many people view or find you from your photos.
Post Relevant Articles and News Items Consistently to Your Profile
Consider Google My Business posts to be similar to your other social media accounts, except these posts show up in Google search results and expire after 30 days. Depending on your business and the search intent of your audience, you may want to post a teaser and link to a blog post, highlight a new product, or announce the date of an upcoming event or sale.
Ask Your Customers or Clients to Provide Reviews
Reviews that you receive on your Google My Business listing will show up in search results along with a star rating. Your star rating and the number of reviews will also be highlighted under your business name when you appear as a listing in the map. Ratings are important because they convey social proof and many users will click to learn more based on your ratings. However, they are also a ranking factor within local search as they help convey expertise, trustworthiness, and authority.
Answer Customer Questions Using the Q&A Feature
Google's entire purpose - besides making money - is to answer questions for its users. Its ability to do that better than its competition is why Google has such an ironclad grip on the search market. So it stands to reason that Google will reward you if you help them in answering questions that are specific to your business, right?
Your answers not only allow you to engage with your customers and prospects online as they're making buying decisions, but they may show up in future search results too. Because of this, you'll want to avoid answering with short yes/no responses, and write your answers in complete sentences, providing additional information and guidance where appropriate.
Little Work For a Big Payoff
After reading this, you might be surprised by all you can do with a Google My Business listing and the flexibility it can provide for your local search results.
Even if you already have a listing, hopefully you picked up a few tips and tricks to help you optimize your profile to work harder for you. Keep in mind that Google rewards quality content that is timely and relevant, so while you don't have to make the management of your Google My Business profile a daily task, visiting, updating and engaging with your audience every so often should return positive results for you including a higher ranking in Google's local three-pack and organic rankings.