4 min read
How To Spy On Your Competitors' Social Campaigns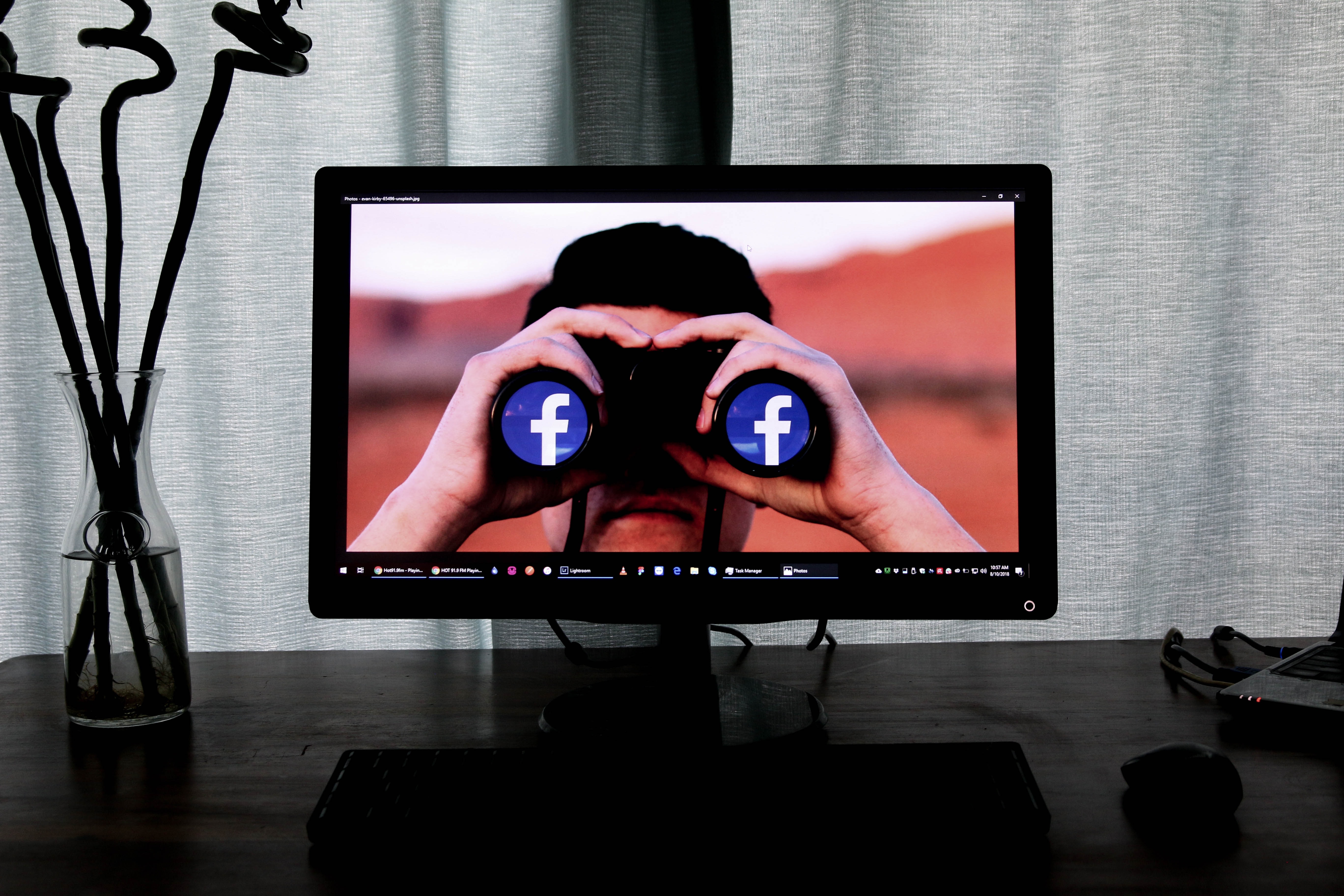 You may remember how Facebook, in particular, got in trouble a few years ago for not being fully transparent about who was actually behind some of the pages and ads on their platform.
And while the issue still exists to a degree, Facebook and other social platforms did put some helpful tools in place. Luckily for marketers, with these features you can view details behind your competitors' Facebook page, as well as view any ads they're currently running or have run recently.
For the purposes of competitive research, these tools provide great ways to see what your competition is doing.
How to See Your Competitors' Facebook Ads
On Facebook, there are two ways to access the ad library.
The first is to visit a competitor's Facebook page and scroll down until you see a section within the right-side column with the header, "page transparency."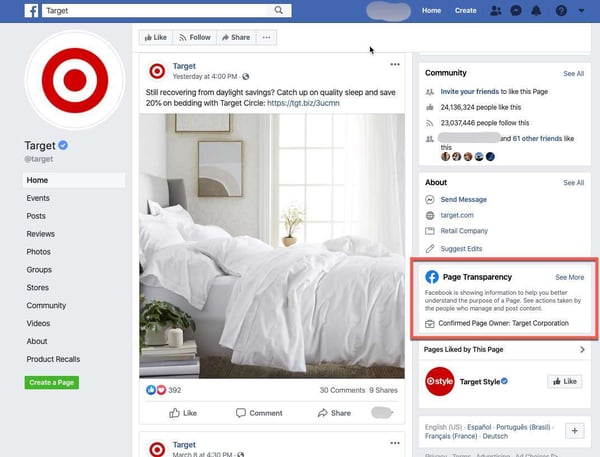 Click "see more," and it will open a window where you can see who owns the page, how many people are listed as managers of the page, and which countries they're located in, as well as the page history, when the page was created, if it's changed its name at any point, or if it has merged with other Facebook pages.
Lastly, at the bottom, you'll see a section called "ads from this page." Click "go to ad library," and you'll be brought to a page that will show you all of the active and inactive ads for that page.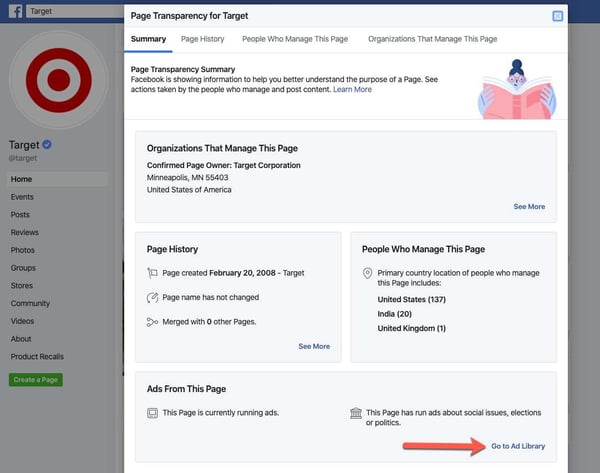 You can sort by country, whether the ads are currently active or inactive, impressions from the previous 1 to 90 days, and by platform.
The platform option is important because Facebook owns Instagram, meaning you can view both channels in one place. This filter also includes options for viewing messenger ads and ads on the extended audience network.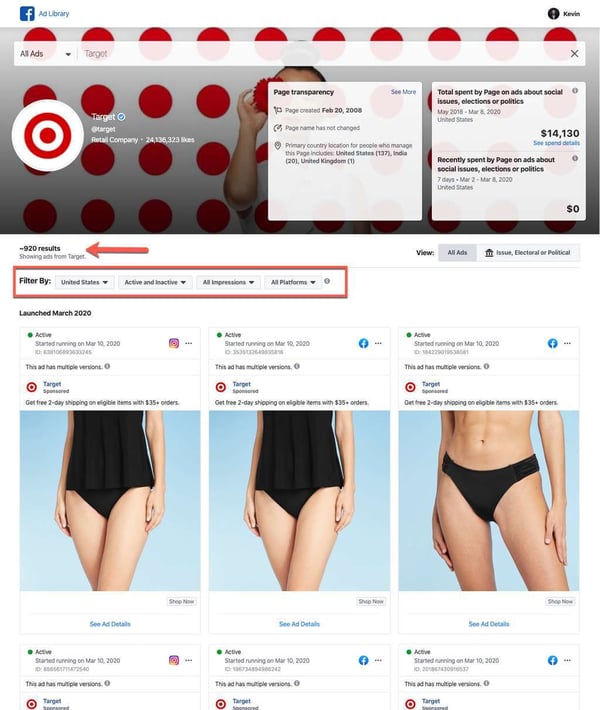 Lastly, you'll also see a section that shows the total spent by the page on ads about social issues, elections or politics.
This section gets to the heart of what these channels got in trouble about, so you will see a total dollar amount spent. However, that doesn't necessarily mean that your competition is running political ads. It could, in the case of Target, simply mean they're an audience that is aligned with a social issue, such as these ads promoted to the LGBTQIA community.
To get to the ad library directly, without first visiting your competitions page, you can go to https://www.facebook.com/ads/library/
While you can't see specific budget or performance data for an ad, there are a few insights you can still take away:
How many ads are running. This will give you a sense of how large or spread out their paid budget is and how they use it.
What visuals and copy is being used.
How long have the ads been running. If ads aren't performing well, it's safe to assume that they'd be pulled pretty quickly. So if you notice some ads that have been running for a long time, it's a good indication that those ads are working well for them. Try to reverse engineer their strategy to identify who they may be targeting and why those ads seem to be working.
How to See Your Competitors' Facebook Ads
To view your competitors' Twitter ads, you'll need to visit https://ads.twitter.com/transparency.
Once you're there, you can search for your competitors and view any ads or promoted tweets they've run within the last seven days.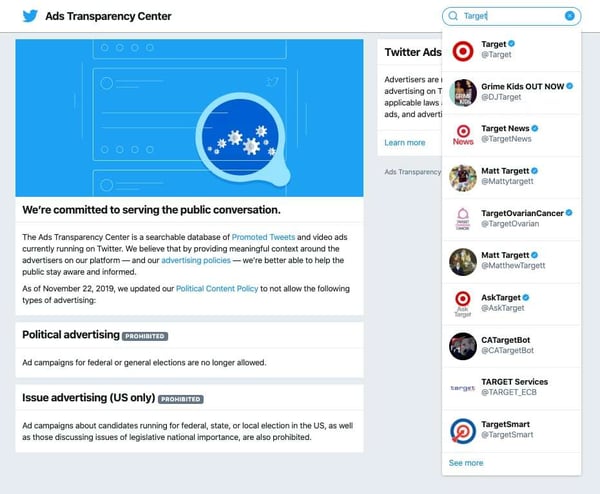 This is a much shorter window of time than Facebook and Instagram will show, but still valuable as you can see how many likes and retweets they've received on their paid posts. You'll just have to check this more frequently to stay up-to-date on what your competition is up to.
Depending on what you see, you should be able to identify what the best performing headlines and images are so you can better understand how your competition engages with prospects if there are any special offers, and how they handle retargeting.

What To Do With The Information
So now that we've explored how to do this, it's important to call out that, what you shouldn't use this for is to copy your competition's ads. First of all, while these tools will show some useful information, they won't show you how those ads are actually performing, so copying them may not help you.
Second, and more importantly, it's just not a nice thing to do.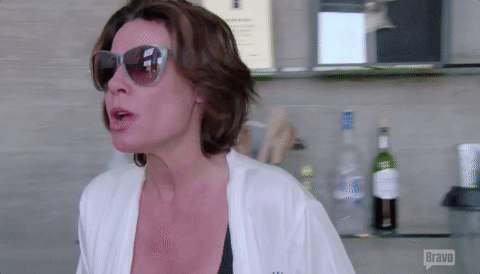 What this information is good for is reverse-engineering your competition's paid social and content strategy. Consider things like:
Are their ads focused on brand awareness, competitive evaluation, retargeting, etc.
How many paid ads are they actively running versus organic posts, to give you a sense into the role social media plays in their marketing
How long have their active ads been running, can you spot long-running ads that may indicate successful messaging or targeting insights
Gauge how engaged audiences are with the campaigns (reactions, comments, shares, etc.), to indicate where the creative resonated with the audience