- Case Study -
Daltile Rewrite the House Rules Campaign
- Case Study -
Daltile Rewrite the House Rules Campaign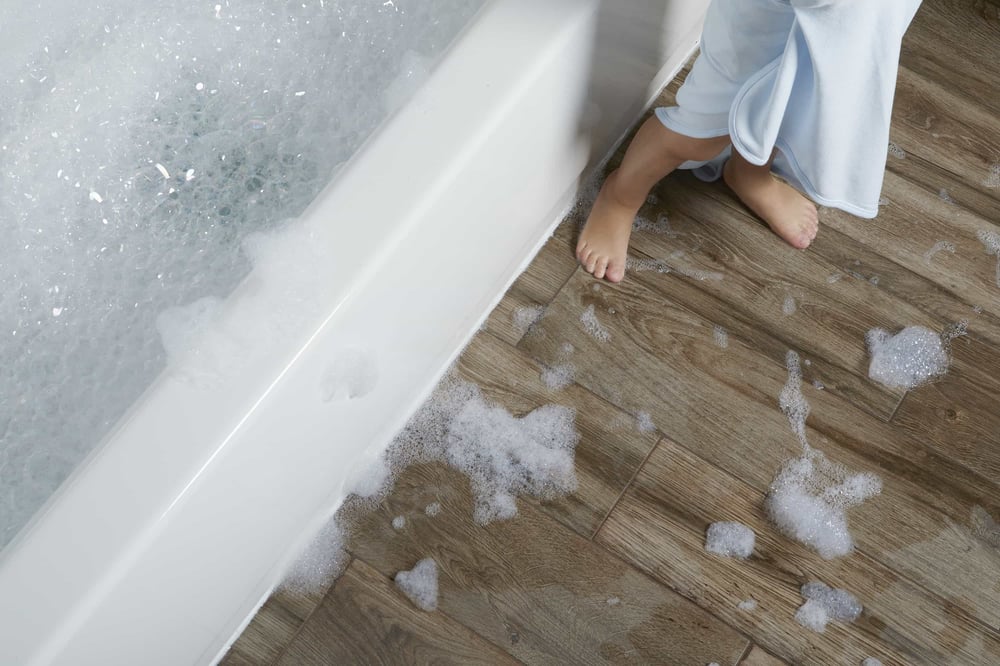 The Challenge
Daltile is the largest ceramic and porcelain tile brand in the U.S. and one of the largest tile brands in the world. Luxury Vinyl Flooring (LVF) has been stealing share from the tile category, in part because the tile category has been relatively quiet when it came to promoting the benefits of tile.

As part of their effort to put the spotlight back on tile, Daltile launched a wood-look porcelain tile with revolutionary SlipDefense™ Technology. This playful campaign reminded homeowners that Daltile is unmatched in its durability, and is the best flooring option for active families with pets and kids.
Our Solution
The goal of this campaign was to drive interest in new Daltile EverMore tile at The Home Depot. Daltile's new product challenged the common thinking about tile flooring with a wood-look product that featured amazing slip resistance.

We asked our audience to let go of their assumptions about tile floors, and to completely rethink how people behave on them. Our campaign solution completely rewrote the usual house rules people grew up hearing, and turned them into something relaxed and playful.
The Website
Playful photography highlighted the rule-breaking nature of new Daltile EverMore. Daltile's House Rules were featured in a carousel at the top of the page.

Additional modules featured exclusive EverMore features such as SlipDefense™. We also included a :60 video on the page to provide a more engaging way to learn about the new product.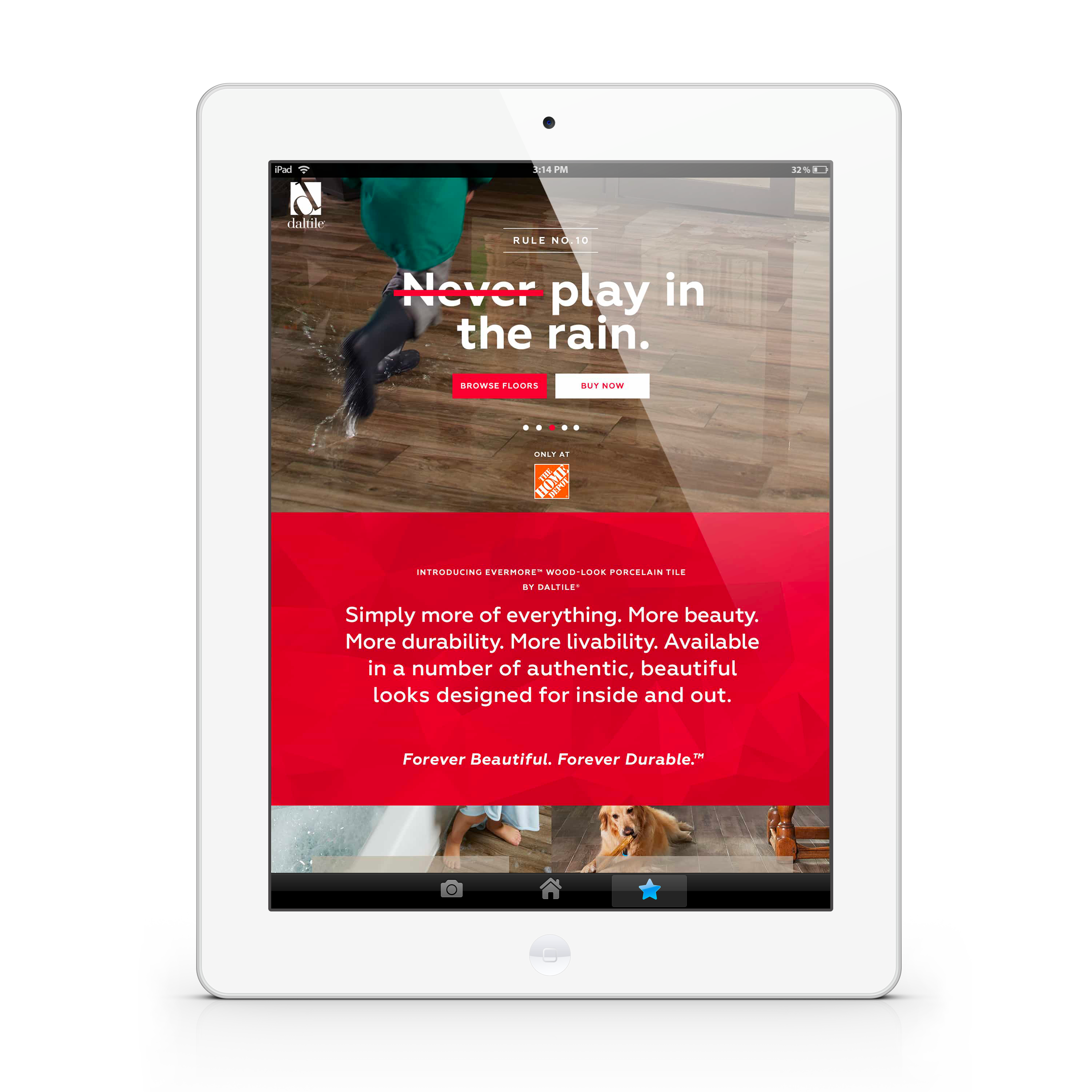 Digital and Social Ads
On Pinterest, we featured cinemagraph animations created specifically for Cinematic Pinterest Pins. These captured the users' attention as they scrolled down their Pinterest feeds. Banner ads highlighted the traditional House Rules to be broken. Social Media ads featured the :15 video, along with stills from our campaign highlighting each rule.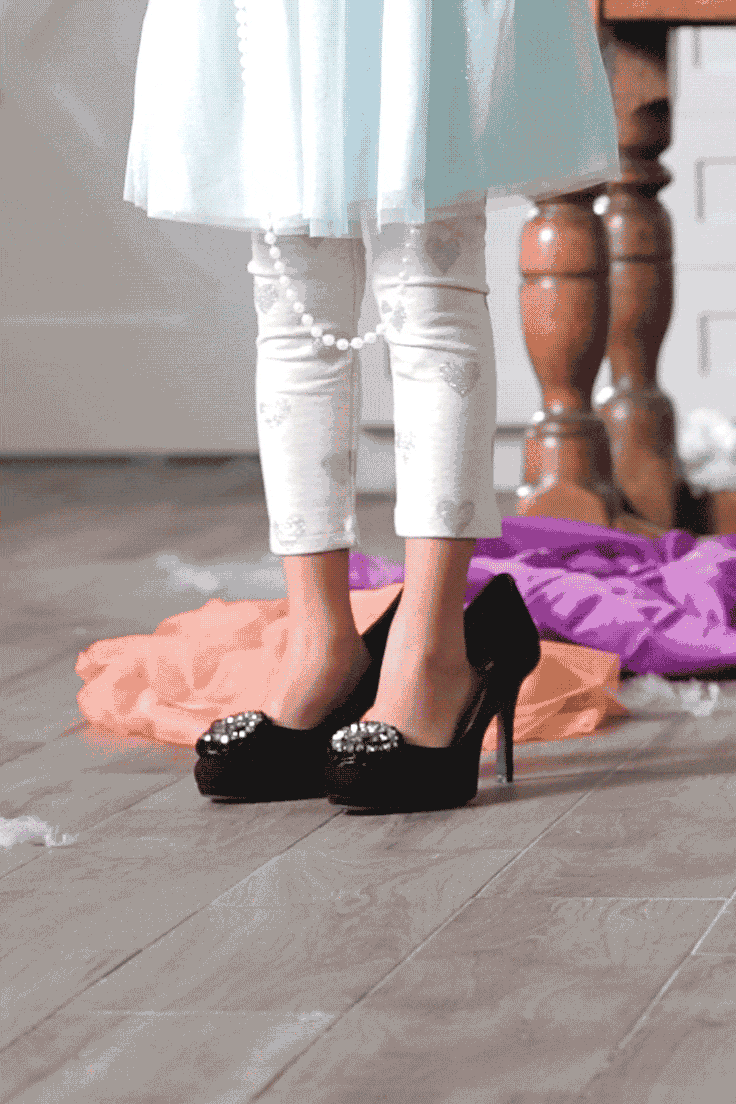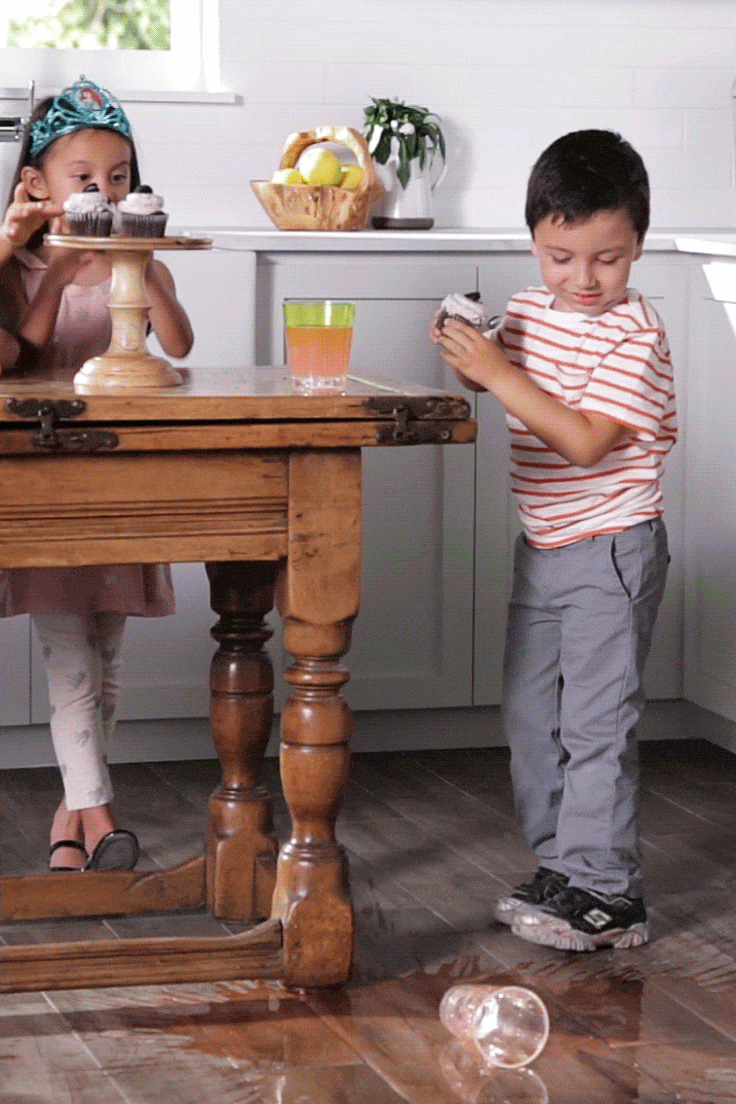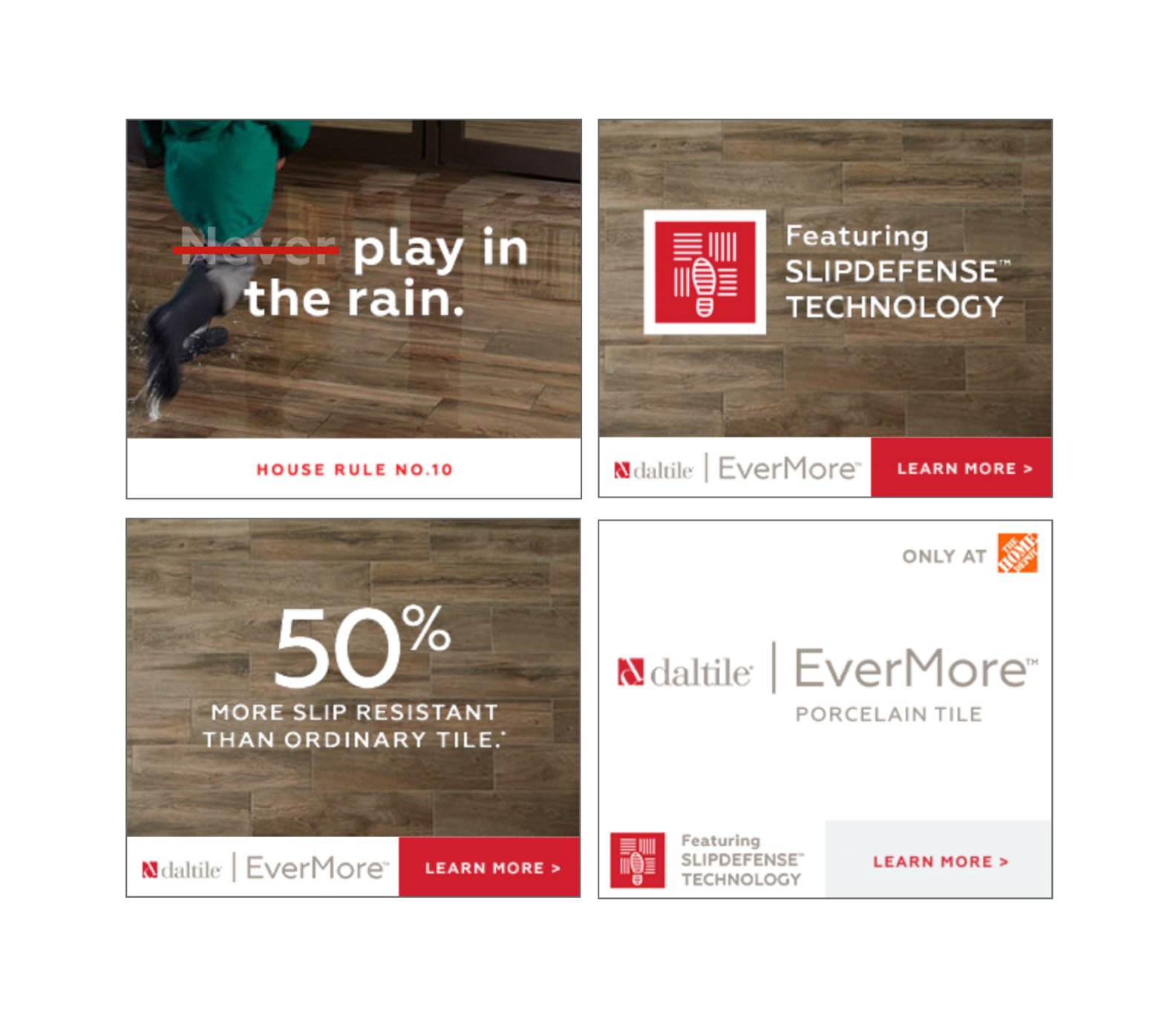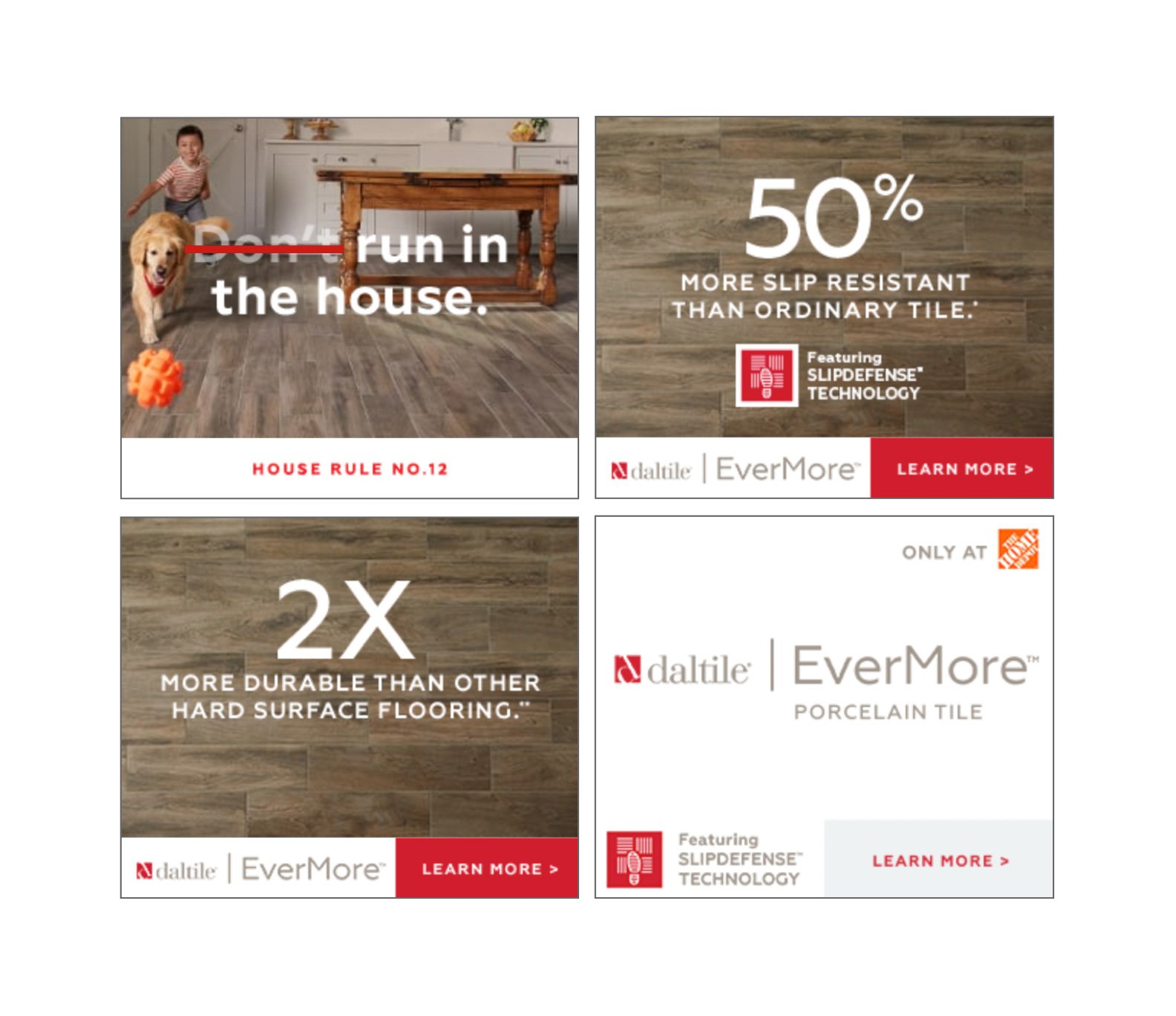 The Results
The 9-week campaign delivered over 19.4MM impressions across all ad channels with display proving to be the most effective delivery channel, garnering nearly 73% of total impressions.

We saw great success driving users directly to EverMore's Landing page with over 176,000 clicks to the campaign landing page. Paid media drove over 75,000 additional "Buy Now" clicks to the product page on HomeDepot.com.

The overall CTR far exceeded industry benchmarks and the overall CPC was significantly lower than the industry average, demonstrating proof of performance against a more qualified audience targeting.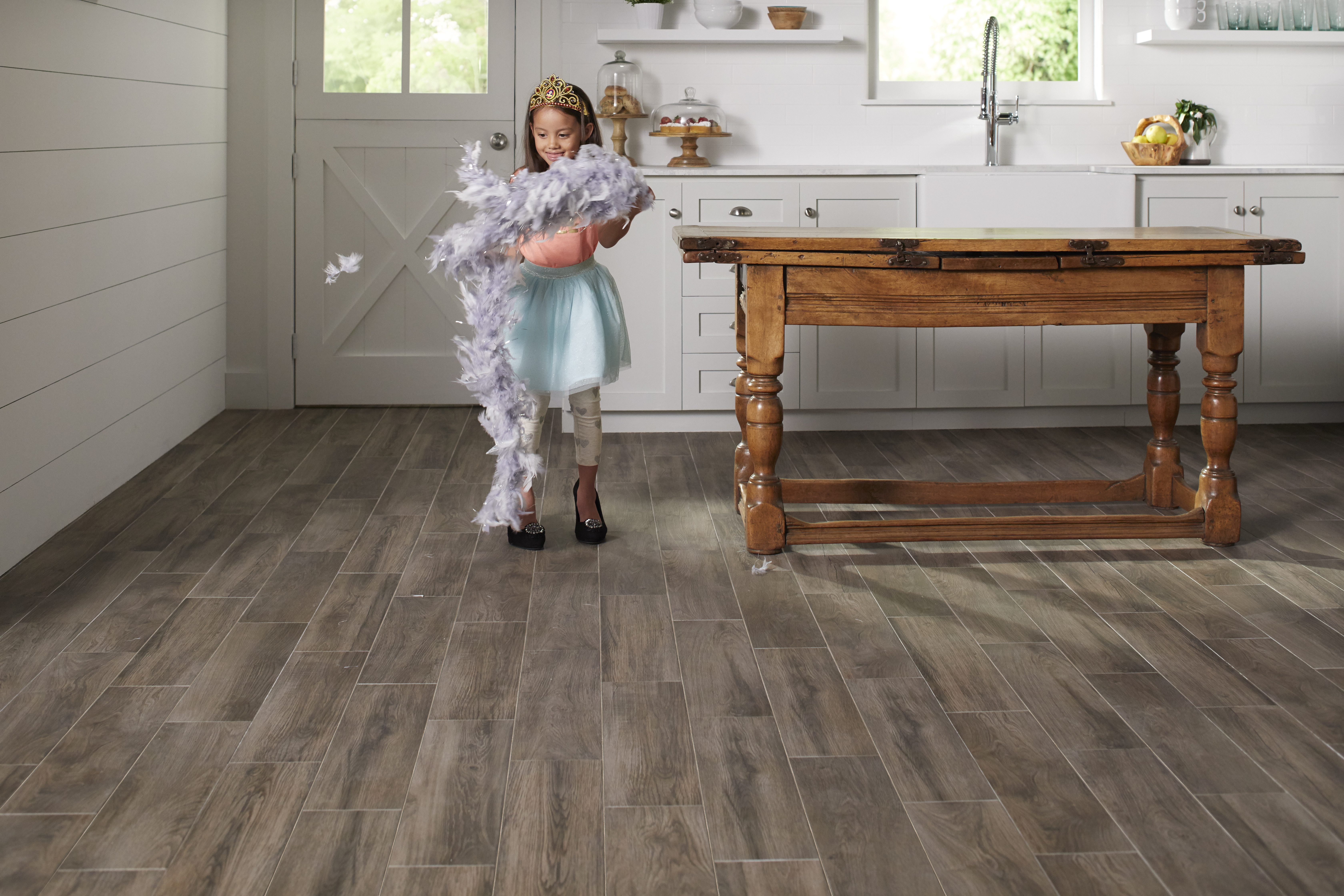 0
Millions of Impressions Over 9 Weeks
0
Visits to the Landing Page
0
Direct Clicks "Buy Now" on THD.com
0

%

CTR Across All Channels
Ready to see what we can do together?