Writing A Digital Marketing RFP
The Ultimate Guide to
Finding a Great Agency

From writing the request for proposal to organizing the agency pitch presentations, this guide covers everything you need to know to find the best digital marketing agency for your needs.
FREE DOWNLOAD
Agency Selection Scorecard
Get our RFP scorecard to use as a guide during the agency pitch process.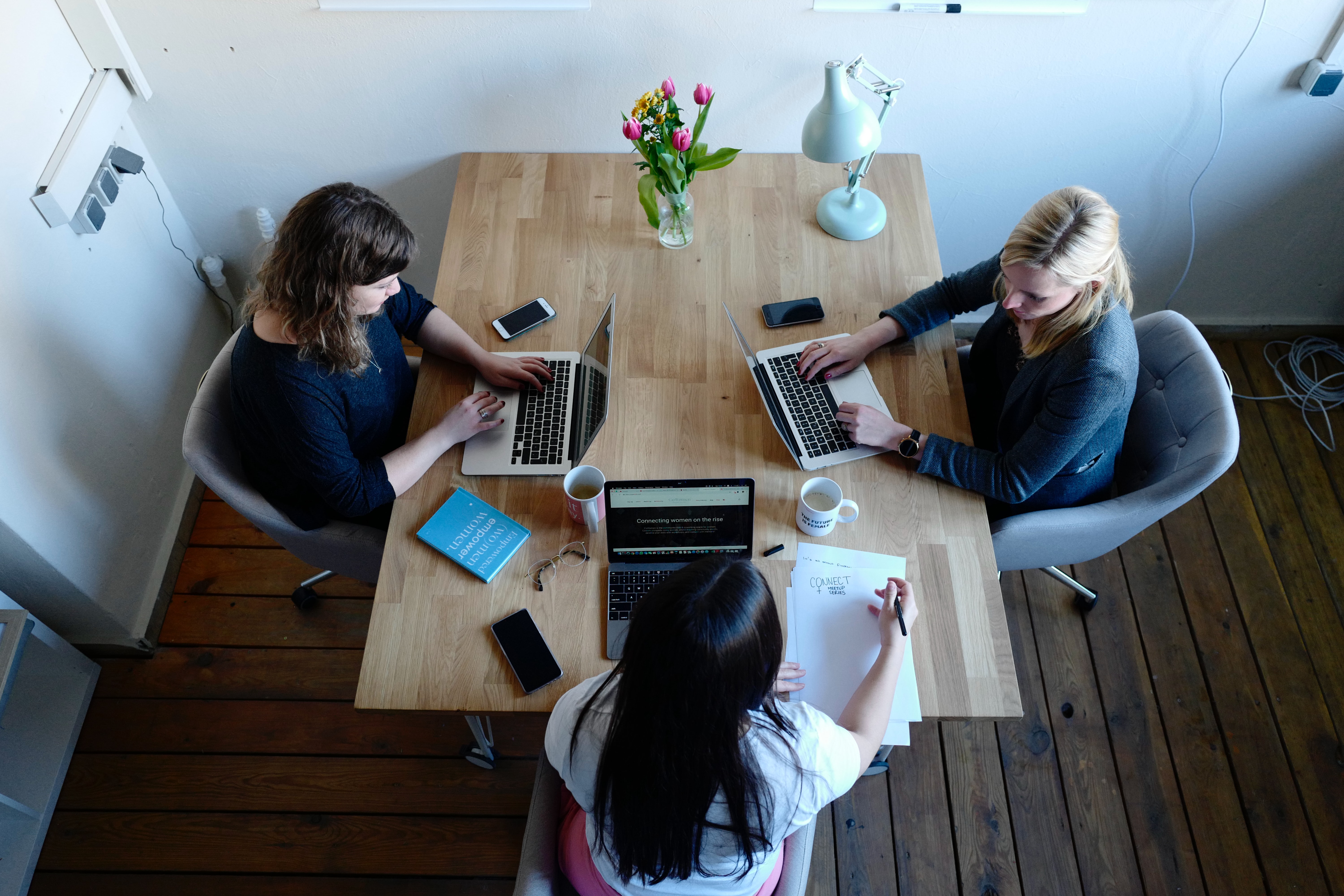 The process of putting together a request for proposal (RFP) can be painful and risky. Whether you're a midsize company searching for your first digital agency or a larger, more experienced organization looking to add to your agency roster, digital marketing, and website projects are generally complicated. Often searching for and evaluating digital agencies for the job is no less complicated or time-consuming.
Some factors that make the RFP process difficult:
It's a difficult job in itself—and no one has "extra" time

Coordinating multiple stakeholders and RFP criteria is near impossible

Organizing the review and 'scorecard' process

Unclear idea of marketing goals and/or what you need from an agency

Process not grounded in reality (e.g., culture, data, budget, regulations, etc.)

Risk – what if we spend all this time and pick the wrong one?
From the agency side, we've seen a range of RFPs from very good to incredibly bad. We developed this RFP guide as a way to provide value to the process and share some best practices for getting the most out of the digital agency RFP process.
Writing a great RFP and conducting a well thought out process to select the right digital agency for your company can mean the difference between great success and a total disaster for you and everyone involved. Not just in terms of your brand's marketing – but also your career.
This guide is generally applicable to RFPs intended for a variety of digital marketing projects and initiatives of varying scope and type (e.g., email marketing, website design and development, social media marketing, digital strategy, etc.). For conciseness and readability, we often refer to the RFP being about a "project" or "initiative."
What is a RFP?
A request for proposal (RFP) is a written document that outlines the criteria a company sets out for agencies to respond to and bid against.
However, that is pretty much where the commonality ends. Some RFPs include dozens of very specific questions. Others focus more on understanding the agency approach or focus on a creative result (referred to as spec work).
Additionally, the stakeholder or group that owns the RFP can vary as well. Some RFPs are handled by procurement departments; others may be managed by a marketing department or senior marketing role. Some companies bring together an agency search committee comprised of different department members.
Bad RFPs often provide little information about the objective of the project, which often leads to agency responses that miss the mark and waste everyone's time. So it's important to know what details you need to provide and what information you'll need to perform the right analysis and make the best decision for your brand.
A common example of missing or incomplete information is when the company issuing the RFP withholds any budget parameters to help set scope. Many think that if they reveal their budget, the agencies will come back saying that they need all of it. By withholding a budget number, there is a chance that the agency will come in under what you've reserved.
Seems like a weird way to build a trusting relationship, no?
Writing a clear RFP, which includes budget guidelines, will allow agencies to gain a complete understanding of your needs and give you a higher quality response (and greater accuracy on strategies and tactics that will impact the scope and budget). A properly planned approach will also help to significantly ease the overall agency selection process and greatly improve your chance for the best possible outcome.
What is the difference between an RFP, RFI, and RFQ?
One of the ways that you can tell the agency search process is a painful one, is that it comes with plenty of acronyms.
We've discussed what a request for proposal (RFP) is; however, you may hear about a request for quotation (RFQ) and a request for information (RFI) as well.
Deciding which one to use boils down to what you're looking for from your selected set of agencies and the selection process you've determined is best for you.
A RFI is to educate ⁠— If you aren't sure what you need or what agencies to reach out to, an RFI allows you to inquire about an agency's capabilities before a formal RFP is issued.

A RFQ is to quantify ⁠— If you're confident that you know what your agency set offers and you know what you want (and can clearly communicate it), an RFQ allows you to jump straight to the quote phase.

A RFP is to compare approaches ⁠— RFPs allow for a broader set of questions and allow for more creativity so you can get a better sense of each agency's approach and whether they'd be a great fit for your brand and your team.
[back to top]
Free Download
Agency Selection Scorecard
Get our RFP scorecard to use as a guide during the agency pitch process.
A well-managed RFP process is critically important
As with many things, the best way to ensure a successful agency search is through solid planning at the start. By putting in the internal legwork first, you can identify the needs and wants of your internal stakeholders, clarify your marketing objectives, and document the criteria upon which you'll judge agency RFP responses.
Some things to consider while planning your RFP are:
Is It a Real Project?
Some companies make the mistake of distributing an RFP in an effort to see what's out there, get free creative work, or without securing buy-in internally that an RFP is a right move for your brand.
Doing this tends not only to be an incredible waste of time for both your team and the agencies you've reached out to, but it puts a significant drain on agency resources, which equates to missed revenue, lowered morale, and the damaged reputation of your company.
In fact, articles have been written about the increase in "ghosting" agencies after an RFP has been issued.
Bottom line, it's just not a very nice thing to do to yourself or others.
It's Real, But Not Well Defined
If you must issue something for research purposes, consider an RFI or RFQ instead. At the research stage in your RFP process, you are most likely dealing with details that are highly likely to shift as you get new information. If that's the case, you may end up having to start the whole process over with a new RFP that better reflects your more defined needs.
It would be pretty awkward to send an entirely new RFP to the same agencies.
You and your team are the best people to define your needs and what is most important in an agency partner. Don't lose control of that by issuing an RFP that prompts the agencies to make a lot of assumptions.
A little homework goes a long way to ensure a successful search. Develop a good understanding of your project by contacting agencies for informal discussions, or by asking your contacts and colleagues for their advice. A solid understanding of these factors will help you prioritize needs and define a budget range that you'll be comfortable with – and comfortable sharing with your prospective agency partners right from the start.
The Nature of Spec Work
If you are seeking big, creative ideas from prospective digital agencies as a part of your evaluation process, you need to establish what the position is on ownership of what is presented.
Digital agencies sell ideas illustrated through creative designs and copywriting. As agencies, we're happy to demonstrate our strategic thinking and creative execution if there's an opportunity to win a new client.
It's an important part of the relationship and ensuring that you've found the right fit. However, coming up with specific ideas and recommendations to address your specific marketing challenges can be a tremendous amount of work for which the agency has no guarantee of compensation. Don't be surprised if some agencies will require you to sign a non-disclosure agreement (NDA) to protect any IP.
You may want to consider a mutual NDA to protect any information you provide the agency during the RFP process as well.
Also, be warned that some agencies claim they won't do spec work at all:
The RFP Process From Beginning To End
The following is an example of the RFP process to help you think through it and prepare for your digital agency RFP:
Establish Selection Committee & Decision Criteria

Finalize Schedule of Events

Compose your RFP

Develop Initial Target List of Agencies

Creating The RFP Schedule

Initial RFP Announcement/Send

Question & Answer Deadline

Submission Deadline

First Round Proposal Review

Narrow Down to Finalists

Agency Finalists In-Person Review
Elements of Writing a Great Digital Agency RFP
Every company is different, each with their own unique needs, culture, and personalities. That said, your needs may vary, but here is a list to consider including in your RFP to ensure it's complete and the responses you receive are valuable:
Background on Your Organization
What are the relevant details about your company that would provide context to your needs and the RFP assignment? The more complex your search, the more information you'll want to provide to increase your chances of getting valuable responses back. For example, you may want to include information on recent events or initiatives that have either worked or have not worked as a way to provide some high-level insight behind your challenge.
Primary Point-of-Contact
Designate one point-of-contact for the agencies to reach out to with any questions. Expect the agencies to reach out to this person to try and establish an initial rapport.
Maintaining open communication throughout the RFP is important but can easily be taken advantage of if not managed. Additionally, you don't want to distribute information to agencies unevenly. Not only is this not fair to the agencies, but it will impact the responses you receive, making it difficult to compare.
Schedule for the RFP Process
It's important to provide a clear schedule of events and deadlines for the entire process. Give agencies, and your internal team, plenty of time to perform the work necessary to meet the needs of your RFP. Try to be realistic and considerate based on your needs – fast responses are rarely the best responses.
Don't forget deadlines internally as well. Depending on the complexity of the project and how many people internally will be involved in the review process, a typical RFP can span from 2-3 weeks to 2-3 months. And don't forget to consider any holidays or industry events where your team may be unavailable or distracted.
An Example RFP Schedule:
Day 1: RFP Announced/Sent

Day 4: Deadline to RSVP participation

Day 8 – 11: Conference calls with agencies to discuss RFP and/or Q&A period

Day 22: Deadline for the agencies to submit proposals

Day 28: Selection of finalists

Day 40-45: Agency finalist presentations

Day 50: Final agency selected

Target start date
Criteria for Selecting an Agency
Set aside time at right at the start of your search to define what is most important to your organization in making a decision. This should ensure that each agency is aligned with your needs, allowing you to make a more direct side-by-side comparison. Additionally, your defined criteria will help to keep each member of your selection committee (if you have one) on the same page.
Again, communicate your criteria to the agencies as well. You're looking for an agency that can meet your needs, not running a weird game show, so there's no sense in hiding what's important to you. Besides, you'd be amazed how many agencies don't listen to instructions anyway, making the decision easy for you.
Basic Summary of the Project / Initiative
Summarize the overall project and the most important points, including overarching goals, drivers, key performance indicators, and timelines.
Project's Target Market / Users
Depending on the nature of the RFP, the type of audience data needed may vary. Consider sharing the following:
Types of users (customers, prospects, investors, job seekers, etc.)

Personas (demographic, geographic, behavioral, psychographic)

Size of the overall audience/user base (current and projected)

Other relevant characteristics – associated technology, usage, etc
Detailed Overview of the Project
The more insight and relevant information you provide about the specific nature and details of your project, the better equipped the agencies will be to respond intelligently with ideas and solutions that are properly aligned with your business and goals.
Which details you provide will depend on whether or not this RFP is focused on a tactical project/program or a higher-level need like strategy development, which in turn will drive several other initiatives.
Consider the following: Do you have all the "big ideas" and overarching strategy in place, and you are just looking for help on the tactical implementation? Are you looking for creative ideas and "out of your box" thinking to ultimately define and map ways to achieve your business goals?
Even if you think you have the correct strategy in place, it's worth staying open-minded in your RFP to gain a true sense of how each agency thinks. A good digital agency should be able to provide additional perspective and fresh new ideas that you may not have considered.
Be sure to leave some room for strategic suggestions, and if possible, room for creative "big ideas" on overarching strategy for the business. Below are the items to include in your project overview:
Primary goal – What is the ultimate business goal for this project? What is the one thing, above all else, that you are trying to achieve?

Secondary goals – What are the supporting goals and secondary benefits you expect to achieve?

Budget – This should be at least a ballpark budget range. Providing a budget will ensure you and the participating agencies are on the same page and a good match for each other. Don't worry about not getting a realistic quote just because you've stated a budget. Let's be honest, agencies know that they're competing with each other for your business, so it should be easy to see who's providing value vs. inflated costs.

General Scope – Give the agencies participating in the RFP some guidelines on what you're looking for, but be flexible so that you are allowing input for new and innovative ideas. Be clear on what is a "need to have" versus a "nice to have."

Time Frame – Is there a hard deadline for the project or initiative? Are there some other time-based milestones you must meet (e.g., product launch, trade show)?

Business Requirements – What kind of business rules must be observed for the project? Are there some specific legal issues or regulations that must be observed?

Creative/Design Requirements – Are there specific design requirements that must be taken into consideration? Logo and brand guidelines? Specific ad creative parameters? How should a site or application look and feel? Does it align with existing marketing programs? Can you share examples of what you like and dislike?

Functional & Technical Requirements – What sort of functionality do you see as being necessary to achieve the business goals of the project? Is there a content management system (CMS), a marketing automation platform, or a special application that is a must-use?

Content/Content Development Needs – Do you have an overall content strategy in place, or do you need assistance in creating a content strategy and execution plan? Where will content such as text, imagery, video come from? Does it already exist, or will the agency need to develop it?

Your Preferred Working Relationship Requirements – What do you envision as your optimal working relationship with your selected agency? Do you have a preference for team structure? Preferences, requirements, or restrictions for any outsourcing or subcontracting? Are you involved with other departments, agencies, or third parties that the agency will have to work with directly upon being hired?

Ongoing Support and Maintenance Requirements – What kind of ongoing support do you envision you'll need? If you are unsure, describe your current resources and ask that the agency provide suggestions based on their proposed solution.
Free Download
Agency Selection Scorecard
Get our RFP scorecard to use as a guide during the agency pitch process.
What Information To Request from Agencies Based On Your RFP
Any digital agencies responding to your RFP should have a goal of keeping their responses clear, concise, and understandable. Those that do not are indicating that they may not be the right fit for you or this particular project. As Mark Sneider, a friend of Mighty Roar and founder of RSW/AgencySearch, likes to say to agencies they work with:
"The way you look today is a reflection of how you might be perceived as acting tomorrow."
So if you receive an RFP response that is poorly written, overly technical, or doesn't address your questions, it's a safe bet that you can expect more of the same if you were to begin working together.
That being said, it's your responsibility not to ask for a lot more information than what is necessary for you to make your decision. Know what really matters to you and focus on questions that will get you that information.
Agency Information
Ask for information that will give you a good understanding of who the agency is, what types of services they offer, the type of talent and resources they have access to as well as their ability to handle your project within the necessary time frame you are requiring.
Be wary of agencies who list a huge line-up of services, yet only have real work examples demonstrating their capability to deliver on a portion of them. If parts of your project will be subcontracted to other sources, ask for this information upfront, so there are no surprises. Consider asking for the following information:
Company background/history

Company size (bigger is not always better – you don't want to be the small fish in a huge pond)

What percentage of their overall business is digital marketing/web development, etc. (whatever is specific to your project)?

Overview of services and capabilities

Management and/or key team member bios

Contact information for primary agency point-of-contact
Agency's Proposed Solution
You didn't ask for a company resume (as we know now, that would be an RFI). So the majority of the agency's response should be about you and their approach to challenge you've laid out before them. This will enable you to determine the level of understanding the agency has for your brand, project, culture, and their ability to help you be successful. Requirements for their response should include:
Summary of proposed solution – An ability to demonstrate a clear understanding of what you are looking for, how they would approach it, and why they believe their approach is best/will work.

Solution methodology/process – What is the agency's process for approaching and developing the solution? How will they manage the agency/client relationship throughout the process?

Action plan – How will they partner and collaborate with you and your team? What project management processes do they have in place, and how will your team be involved? Who will make up your core team?

Schedule of tasks – What are the expected tasks to be performed, and what does a schedule look like? Ensure that the agency lists all the steps required from beginning to end and that they are included as part of the final proposal.

Timeline – Does the agency timeline reflect your own? Is it realistic? Does it leave enough room for internal reviews? Is there room for contingencies?

Details on proposed solution – The agency should be clear on how their solution meets your business requirements and achieves your stated goals.

Strategy, original ideas – Do they demonstrate an ability to develop thoughtful, strategic approaches and creative ideas to help you achieve your goals? Does their design work make you feel excited about working with them?

Features and functionality – Are you getting what you need to meet your business requirements? Is it the minimum necessary to meet your needs, or is the agency going above and beyond to add value?

Options and add-ons – Does the agency think beyond the stated assignment? These could include "nice to haves" outside your scope or budget, but significant because of their strategic fit to the challenge which you laid out.

Technical requirements – Does the agency's solution include any new or special technical requirements for which you will have to accommodate? If so, has this been factored into the timeline and proposal?

Proposed budget – A proposed budget is often the best guess estimate for the cost of your project. This is because, during the course of the project, information or requirements may come up, which affects the scope. Once you've selected an agency, and are able to fully engage in a discussion around requirements, preferences, and next steps, the budget will begin to become more clear. Now, this doesn't mean that your new agency should bait and switch. Instead, you should insist that they "show their work," allowing you to understand their budgeting process in order to set your expectations. Look for information such as: how the costs are broken down? What will be the terms? What is billed as extra? (i.e., travel, expenses, hard costs). At what rate will you be billed for any additional work?

Support and maintenance – If applicable, how will the agency stand behind its work? Is there a break-fix period? If so, what is covered within that versus being considered new work?

Ownership – There should be a clear explanation of what work product you will own and what you want. Are there any intellectual property (IP) considerations on either side? For web and app development projects, will you own all the rights to the source code or a limited license?

Agency references – Ask for contact information for two to three client references that you can reach out to directly. During your conversations with their clients, you'll want to ask about their working style as well as any questions specific to your project and the required experience that your agency should have. An interesting question that may uncover some subtle feedback is, "what advice can you give me for working with the agency."
[back to top]
How to Manage the Agency Pitch Process
Developing a great RFP is only half of the battle. Once your RFP is completed, it's time to begin the agency review process. There is some additional prep work that's needed before sending out your RFP, so having a plan in place right from the start will make the process far easier for everyone involved.
The General Components of the Agency Selection Process:
Create Selection Committee & Decision Criteria

Finalize Schedule of Events

Completion of an RFP

Create Initial Target List of Agencies

Initial RFP Announcement/Send

Submission Deadline

First-round Proposal Review

Narrow Down to Finalists

Agency Finalists Review

Selection of Agency

Final Contract Negotiation
Selection Committee
The first question to ask is: is a selection committee necessary? Based on your size of project and organization, you may be the only decision-maker needed. More often, however, your selected agency will need sign-off from several decision-makers across your organization in order to ensure the agency you award the work to is the best fit.
Who in your company will participate in the process of finding your next agency? Generally, selection committees range from a few key decision-makers to about ten people, depending on the culture of the organization and how many departments will be working with the agency in some form (e.g., sales, IT).
Whatever size works best for you, it's important that your committee feels empowered to make a decision for the organization and that there aren't too many voices where a confidence decision cannot be made.
Lastly, don't discount the value of the experience of other people in your organization who may have gone through an RFP process at a previous job. Leverage the talent you have available to you in your organization, even if it's only on an advisory level. However, try to keep your group to a small size so as not to hinder the decision-making process.
Pre-Define Selection Criteria
Before doing anything, it's important that you define, and come to an agreement on, what is important to you in an agency partner upfront. In this guide, we've provided some recommended criteria to evaluate, but this is simply a guide, and it's important that you define a criterion uniquely suited to your organization and its needs. The criteria you define should be documented and used throughout the process to ensure you're focused on your defined strategic needs and not distracted by a solitary, fun campaign design, or cool execution. It's important to evaluate the agencies based on the same criteria.
Agency Scorecard
Many organizations find that establishing a scoring system based on your pre-defined decision criteria is a helpful way to collect input from the selection committee. These scorecards allow the committee members to gauge where each agency response falls among your criteria. Were your RFP requirements and questions addressed? How strong was the agency approach to the problem you set before them? Did they provide a rationale for their decision making? Was the creative unique to your category?
Although the scoring will be based on each committee member's opinion, a defined approach will help reduce some subjectivity when evaluating the agencies and keep everyone focused.
All of that being said, it's important to reiterate that you're looking for a partner, so your decision should not be entirely analytical. If you really connect with an agency and feel that are a good fit for you, even if they score lower on some criteria, they may be the one to choose.
Finalize a Schedule
Determine the schedule and necessary participation of agencies and your internal selection committee. There are several factors to consider when trying to devise a workable schedule. Ensure there is enough time allowed for thoughtful responses to your RFP, as well as thoughtful review and consideration from your selection committee. Consider the following when creating your schedule:
Set a Project Timeline
Do you have a specific date, event, or timeline goals that you must meet? For example, does the project have a completion date based on a trade show or product launch? If a calendar-based milestone is driving your project, be sure to factor it into your schedule.
Availability of Committee Members
Confirm that your RFP selection committee will be available to properly review each proposal and attend the necessary meetings and agency presentations? Equally important is the understanding that if they're unable to participate, they may lose their vote.
Providing Enough Time for Agencies
This may sound obvious, but try to consider how much time agencies will need to think through your RFP and provide well-thought-out responses.
Timing may vary greatly based on the complexity of your RFP. If you don't have a good sense of timing required, simply ask the agencies what they believe is fair or reach out to a colleague with previous experience to gain insight.
Typically agencies will require 2-3 weeks to prepare an RFP response that includes creative; however, consider your internal schedules as well. If more time can be allowed, your responses should be better for it.
Completion of an RFP
We've discussed the elements of a great RFP in detail already. But one important thing to reiterate here is that while your selection committee should review and sign-off on the RFP, you should avoid writing the RFP by committee as it may not get done, or done well, that way.
Initial Target Pool of Agencies
Determine a list of agencies that will receive your RFP and collect their contact information. Resist the urge to send your RFP to every agency you think of and, instead, do some upfront work to identify a pool of agencies that reflect the number of proposals you believe you can effectively review and handle.
We recommend that you have a quick intro call with each agency you're considering including in your RFP. Not only is this a good check before officially inviting them to participate, but you may also discover that there's a conflict of interest that will save you a lot of time and wasted effort.
Remember that the more agencies you include in your RFP mean more calls, more meetings, and more time required to make your decision.
Consider including a mix of large and small firms, relative to your needs, as well as local firms and firms located outside your area. Remember that proximity to your office is not a measure of talent or indication of how the agency can meet your needs. These days, and especially with digital agencies, location is less of an issue for most, so don't limit yourself and miss out on a great agency fit.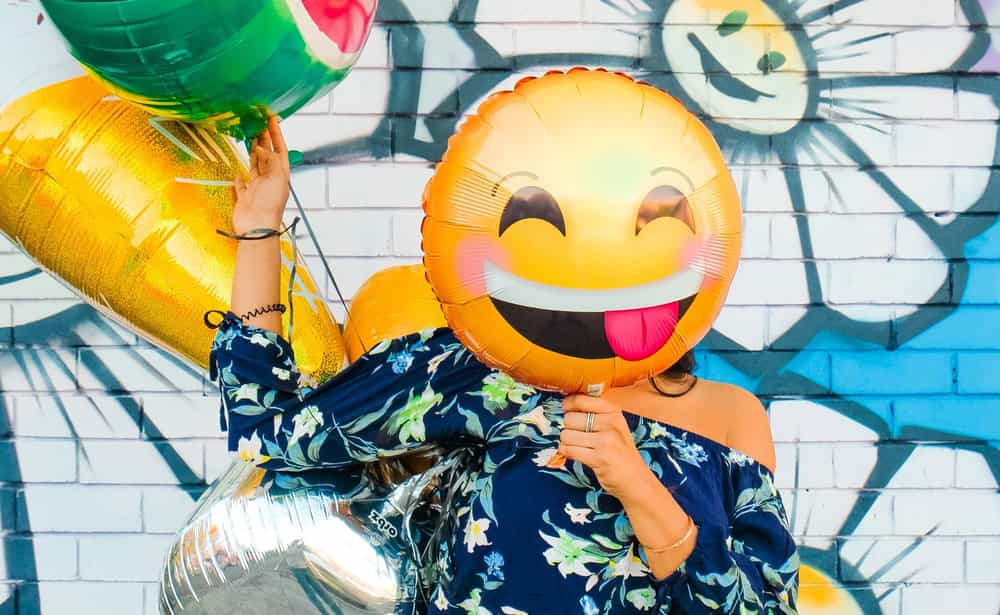 Have Fun & Don't Become Overwhelmed
This guide provides a lot of information to help you build your agency RFP and manage the agency pitch process, and while each RFP situation is unique and requires it's own type of heavy lifting, the important thing is to try and have fun with it and not become overwhelmed. Remember, you're trying to find an agency partner that will make your job - and ultimately your life - easier, so keep the end goal in mind and really focus on who you have great chemistry with. A great RFP can result in a client/agency relationship that will accomplish tremendous things together and, if done right, save you from having to put together another RFP for a long time.
Free Download
Agency Selection Scorecard
Get our RFP scorecard to use as a guide during the agency pitch process.