5 min read
Researching Next Steps After Watching Super Bowl Ads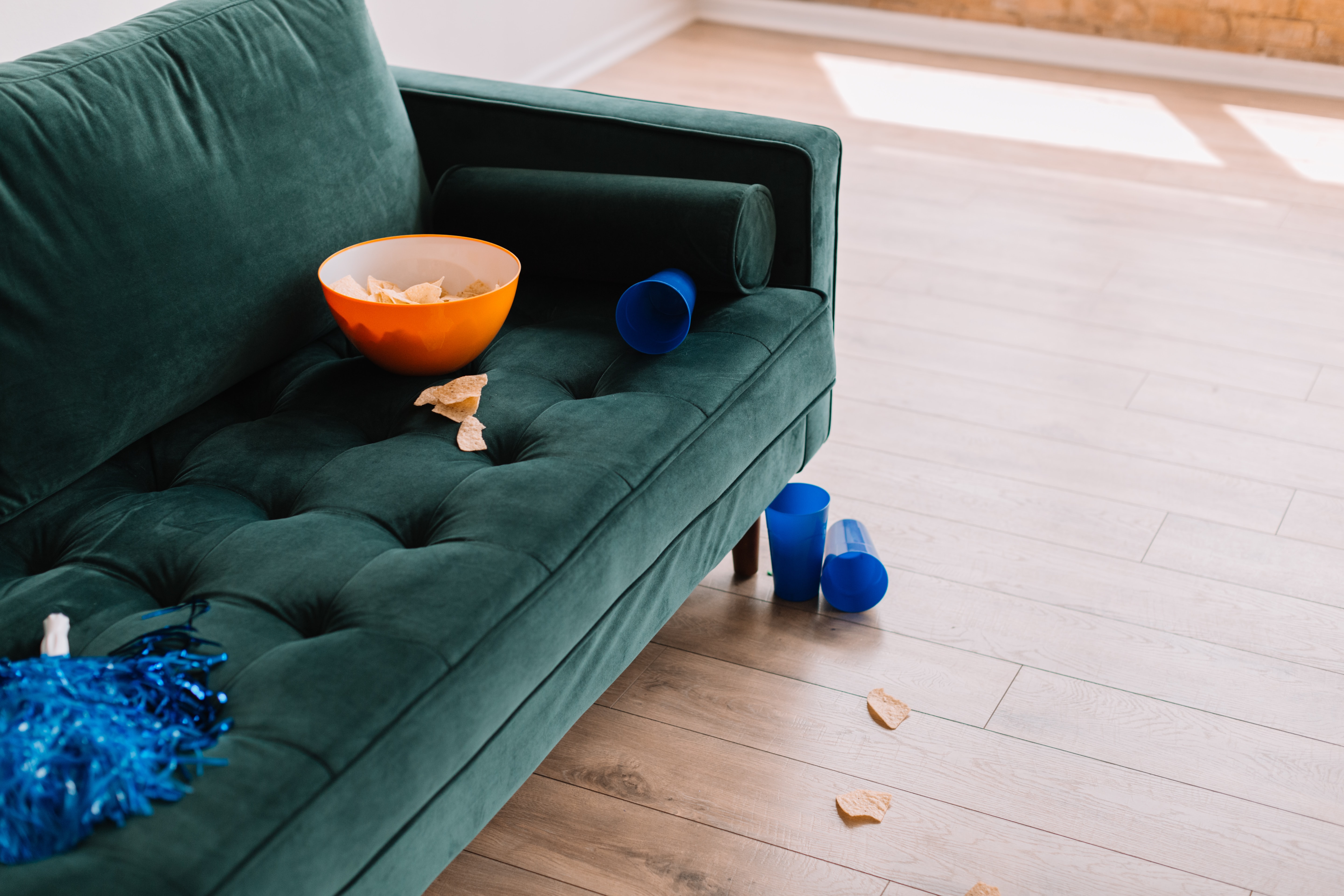 The Super Bowl is over and whether you were happy with the outcome probably hinged on if you're a Patriots or Rams fan, your feelings about Maroon 5, or if your $5,250,000 30-second commercial performed well.
This year's Super Bowl provided the highest average cost for a 30-second spot. While the sheer size of the audience may be attractive to advertisers, with this year's audience totaling about 103.4 million, advertising during the Super Bowl poses a difficult decision for marketers that have the budget to spare.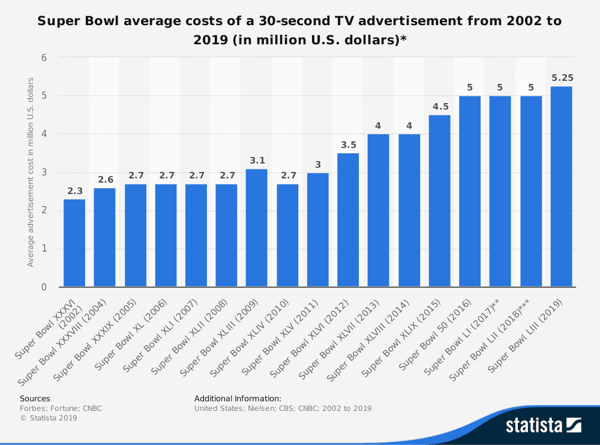 On the one hand, the advertising is as much of an event as the game. People look forward to watching the ads, they talk about the ads, and they debate their favorites long after Tom Brady yells that he's going to Disney World. Again.
On the other, in today's digital-first world, numerous surveys and sales data show little to no benefit from Super Bowl ads. Imagine paying $5.25 million for 30-seconds only to have it discussed as the most terrible ad of the night or, maybe worse, not being talked about at all. If that's not a reason to have the "Sunday Scaries," I don't know what is.
What a Super Bowl Ad Would Buy in Digital Media
To add to a Super Bowl advertiser's anxiety, Digiday pulled together a rundown of digital tactics that would run an advertiser about the same amount as an ad during the big game:
6.3 million paid clicks on sponsored Amazon ads
2.5 million paid clicks on Amazon search ads
1.7 billion impressions on either Instagram or Facebook
2.5 billion impressions on Snapchat
172,414 Shopify storefronts
195 ads on the TED Radio Hour Podcast
1.7 billion impressions on Pinterest
625 million impressions on LinkedIn
1.7 billion impressions on Reddit
100 Twitch campaigns
500 million impressions on connected TV
20 Instagram posts from Kendall Jenner
Next Steps After a Super Bowl Ad
However, it's not a decision about one or the other. Mighty Roar did some research of our own to better understand the next step people take after viewing a Super Bowl ad. Our online survey ran nationwide and collected just over 300 responses giving us a confidence interval of +/- 6%. Here's what we discovered:
18% of those that watch Super Bowl commercials will talk about the brand with another person
15% claimed that they search YouTube soon after to view the ad again
12% will perform a Google search for the brand or product advertised
6% say that a Super Bowl ad prompts them to consider a purchase
6% will discuss the ad with someone via text or email
5% will follow or like the brand on social media as a next step after seeing the ad
4% claimed to comment about the ad on social, but not share a link or video to the ad
Adding or subtracting a 6% margin of error on each of these still paints a pretty bleak picture for an ad that cost you $175k per second. Keep in mind that the $5.25 million price tag doesn't include any agency or production costs. How much do you think a CGI dragon costs anyway?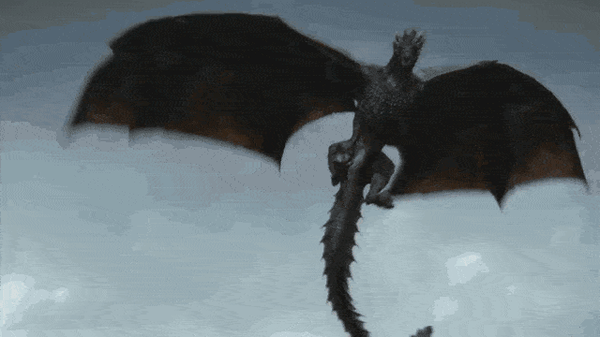 The bottom line is that a more holistic approach to your marketing will provide a bigger payoff. Consider that Mr. Peanut's Super Bowl spot was fairly meh, what made them a successful Super Bowl advertiser, and helped them dominate brand-related online conversation, was their digital work during the game which wasn't tied directly to the TV spot, but included:
topical tweets...
Watching the @Scientology ad like... pic.twitter.com/iCnkfmTS8l

— Baby Nut (@MrPeanut) February 4, 2019
and a sweepstakes...
I'm making the Big Game even nuttier with #CrunchTime Giveaway! During crunch time moments, I'll be tweeting & giving the 1st 100 people to tweet me the chance to win some epic prizes. Keep an eye on my tweets during the game for what to do 😏

See rules: https://t.co/gzxl5IZJuU pic.twitter.com/vfJ7V1tI9O

— Baby Nut (@MrPeanut) February 1, 2019
with 50 personalized prizes awarded during the game...
Ooohh la la, @AlyseGambles just won a trip for 2 to a romantic destination (travel & hotel included). Round 45 of #CrunchTime Giveaway is going, going... gone! pic.twitter.com/BPU4u95l8d

— Baby Nut (@MrPeanut) February 4, 2019
So what's the takeaway for brands where a Super Bowl commercial is nowhere near what they can afford (e.g., most brands)?
They should take comfort in the fact that TV - including 'must watch' events - do not provide a silver bullet for success and that most consumers heavily rely on online research and interactions to make their purchasing decisions.
About the Data: The Mighty Roar poll was conducted online within the United States between January 31 and February 5, 2019. 339 adults, aged 18 and older, who planned to watch or watched Super Bowl LIII were surveyed. Figures for age, sex, region, and household income were weighted where necessary to bring them into line with their actual proportions in the population.